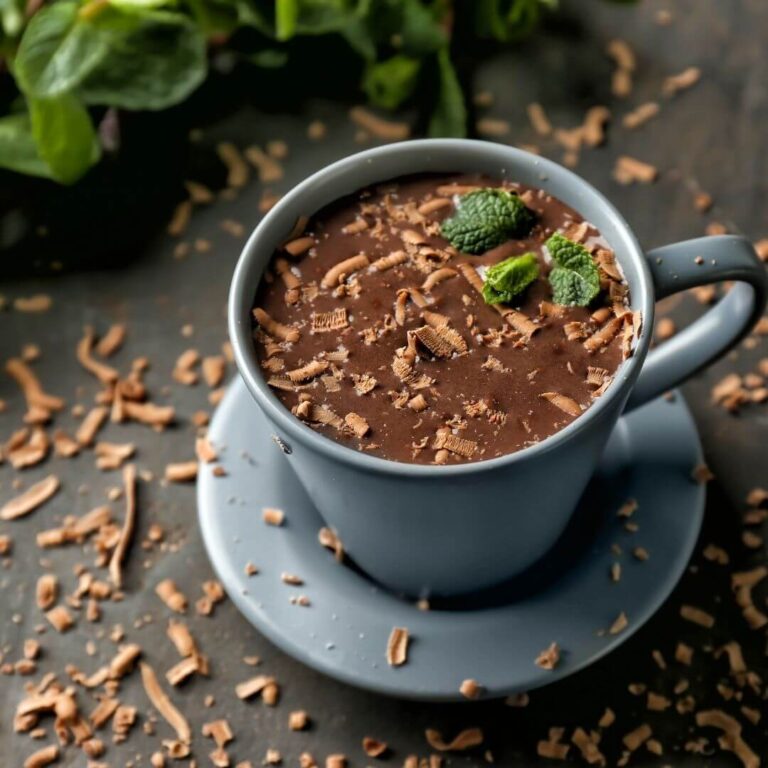 1.) 2 3/4 Cups almond milk
2.) 80g Tribal Moon Ceremonial Grade Cacao
3.) 3 Tablespoons coconut palm sugar
4.) 2-4 Drops peppermint essential oil
5.) 1 Teaspoon vanilla extract
6.) 1 Pinch sea salt
DIRECTIONS:
In a small saucepan over medium heat, heat the almond milk until warmed. Whisk in the cacao powder, coconut palm sugar, 2 drops of the peppermint essential oil, vanilla extract, and sea salt.

Taste and add in more peppermint essential oil or coconut palm sugar as desired.

Serve warm, with or without a handful of marshmallows and a candy cane topper.