Enjoy the winning flavour combination of Chocolate and Strawberry in this easy to make smoothie.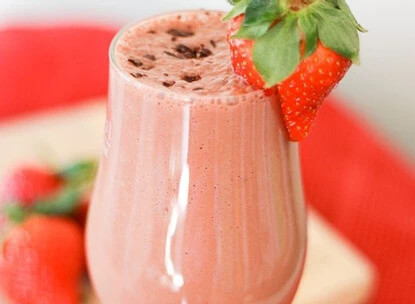 Strawberry Choc Smoothie
1.) 40g Tribal Moon Ceremonial Grade Cacao
2.) 250ml Chilled Almond or Coconut Milk, or blend the 2
3.) A big handful of Strawberries
4.)Honey or Date Syrup to sweeten to taste
5.) A little water if needed to thin out the mix
DIRECTIONS:  Put in Blender or Nutri-bullet, blend for 20 seconds, shave Tribal Moon Cacao over the top for a little extra crunch and a couple mint leaves.
Share in the magic. 
NOTES:  No need to apply heat, cacao will break down enough to drink during blending.